Booking
Glam + Glo Booking Instructions
A credit card is required to reserve your appointment. The card is not charged, unless canceling within 48 hours of your scheduled appointment.
For New Clients:
Unsure of which services you may want/need? We recommend booking our New Patient Consultation. This allows time for reviewing facial anatomy, discussing pricing and product options, as well as time to receive your service. If this is your first time booking with us, you will need to register for an account once you select your time and service below. For information on how to prepare for your upcoming appointment, please visit our resources page 
For Existing Clients: 
For returning and repeat customers, please select your appropriate appointment slot. If this is your first time booking with us online, please create a new login and password. Please visit our Events page for more information. 
Please ensure you are booking for the correct location & date.
NOW OPEN in Panama City, FL   
 November 13th- Ocean Springs, MS (Please select CA location to see 6/17 openings)
November 18th- 22nd California
Visit our Events page for more information 
SHOP ONLINE FOR ALL SKINCARE! 
If you have any questions, 
or are interested in booking an at-home concierge event for yourself or a group, please

 contact us.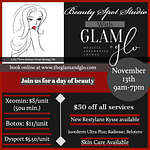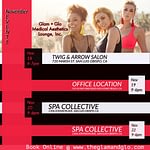 931 N Oak Park Blvd # 203 Pismo Beach
No event found!