At Glam + Glo Medical Aesthetics Lounge, our mission is to educate and empower clients to look and feel both beautiful and youthful.
We're changing the beauty game on Florida's Emerald Central Coast!
We strive for preventative and restorative anti-aging treatments that look natural, by re-building and enhancing your own unique features. We aim to treat our patients as individual works of art, exceeding their expectations, and making them feel beautiful from the inside out.
We believe in the comfort of our clients, which is why we opted to bring our high end services to you! Our injectable events allow you to receive our services in a variety of settings, from spas to salons, we are partnering with businesses that you already love, trust, and feel comfortable with. But, we didn't stop there. We took comfort to another level by adding concierge services in your own home.
We feel blessed to have so many local businesses and clients in our Glam + Glo family, and thank you for trusting us with your beautiful faces.
XOXO,
On-Location Med Spa
In the comfort of your home, professional spa, salon, or venue near you...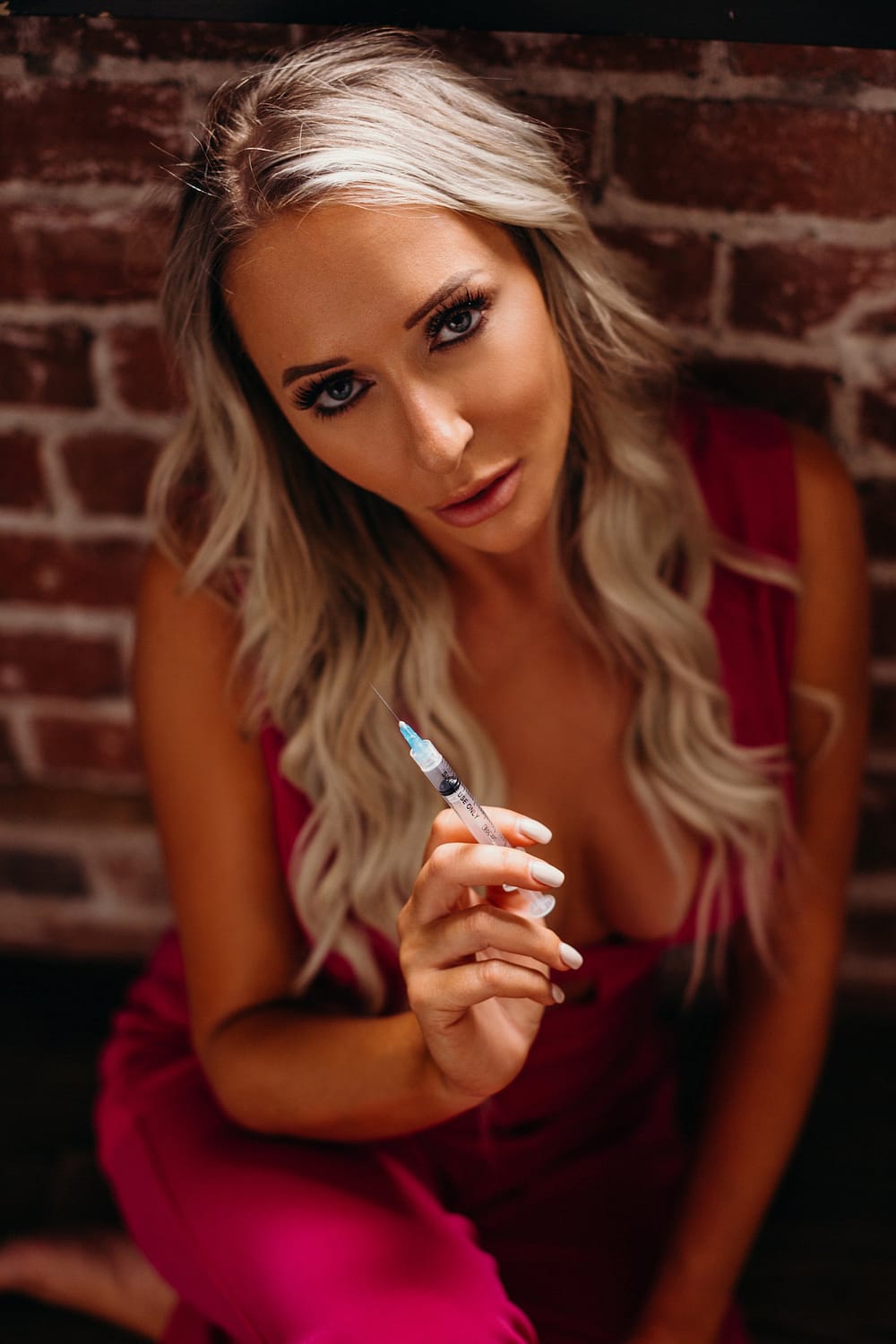 Lead Injector
Originally from the Mississippi gulf coast, I moved to Florida after living in California for 4 years. I'm excited to now call the Emerald Coast my home, and I look forward to bringing California cosmetic techniques to the Florida.
I began my career as a nurse practitioner in cardiology, with a passion for cosmetics. After 3 years in the cardiology world, I had the opportunity to transition to the aesthetics industry. I've been working as a cosmetic injector for 4 years, performing thousands of treatments from Botox to lip fillers and everything in between. I can honestly say that I absolutely adore my career as a nurse practitioner in the beauty industry..
When I inject or treat your face or body, I take it personally. Your lips become my Iips; my work of art.
Thank you for being my canvas and for your trust in me!
Education:
Bachelors of Science in Nursing: The University of Southern Mississippi
Masters of Science in Nursing: The University of South Alabama
American Nurses Credentialing Center: Board Certified Acute Care Nurse Practitioner
Fun Facts:
Survivor of Hurricane Katrina
Travel lover/ visited over 40 countries
1st place bikini competitor x2
Music lover
Mother
Blogger over at QueenCosmeticInjector.com
Ashley is so talented with everything she does!
She can look at you and tell you exactly what you'll need to achieve the look your wanting. She's a very sweet girl which makes her easy to talk to. She talks you through what she's going to be doing as well which helps when you have never done filler or neuromodulators! I would recommend anyone who is wanting to enhance their beauty to go see Ashley.
– C. Deberti